John Vachon était un photographe social américain.
Il travailla entre autre pour les magazines Look et Life et c'est à ce titre qu'il photographia Marilyn au début des années 50, et notamment sur le tournage de River of no Réturn lors des extérieurs dans les Rocheuses canadiennes.
(voir également la fiche de River of no Return)
La rivière sans retour
Sur le tournage
Jeudi 19 août 1953:
Marilyn Monroe invite le photographe John Vachon dans sa chambre d'hôtel.
S'étant blessée sur le tournage de River of no return, elle portait un plâtre à son pied gauche.
Le photographe la prend en photo en
compagnie de Joe DiMaggio.
A cette période, la relation entre Joe et Marilyn n'était encore qu'officieuse et Joe refusait de poser en photo avec Marilyn.
C'est donc ici les premières photographies officielles du couple.
Voici une quarantaine de photos, dont certaines joliement colorisées et vous pourrez en retrouver d'autres dans la fiche du film.
Avec Joe, qui lui faisait la cours et la rejointe sur le tournage
(d'autres photos dans la fiche Joe DiMaggio et la fiche de River of no Return)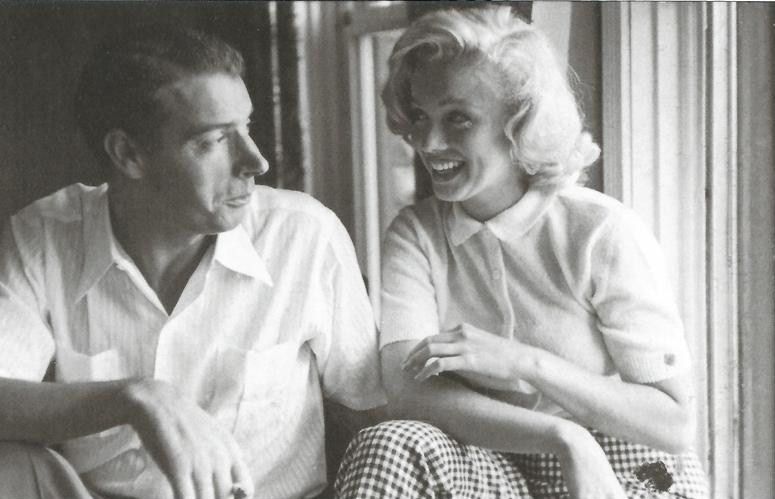 D'autres photos sur le tournage :

Et avec la colorisation :

http://pepsi54.unblog.fr/category/photo-john-vachon/
Le même jour, John Vachon disposa de deux heures pour photographier Marilyn dans sa chambre d'hôtel. Il en résultera une série de portraits.