I absolutely adore Marilyn Monroe, but I don't write about her much because with so much out there, I honestly feel I have very little to add to the conversation. I do, however, love to share what other people have said about her, especially her peers.
To wit: legendary cinematographer Jack Cardiff had a particularly powerful experience with Marilyn Monroe while photographing The Prince and the Showgirl (1957). As was his practice with many of his stars, Cardiff took still photos of the Monroe before filming began as a test (the shot below is also the cover of his memoir Magic Hour, published in 1996).
Here is one of his most powerful and romantic passages about collaborating with Marilyn Monroe wherein you sense the great intimacy that exists between artist and subject. Though their relationship was, evidently, chaste, he clearly loved her and had great insight into her completely unique relationship with a camera.
Jack Cardiff est né le 18 septembre 1914 en Angleterre. Il a passé la plus grande partie de son enfance dans des théâtres, ses parents travaillant dans le music-hall.
A 15 ans il se rapprocha du monde du cinéma en travaillant en tant qu'assistant-caméra. En 1935 il devint opérateur, et travailla occasionnellement comme directeur de la photographie avant d'en faire sa principale activité à partir des années 1940.
Il devint célèbre en travaillant pour des réalisateurs tels que Michael Powell, Orson Welles, Alfred Hitchcock ou encore John Huston. Il réalisa également quelques films à partir de la fin des années 50, le plus célèbre étant Sons and lovers (Amants et fils), une adaptation d'un livre de D.H. Lawrence, qui eut un grand succès. Il travailla jusque dans les années 2000.
They seem to have shared a truly emotional connection, and I found it fascinating.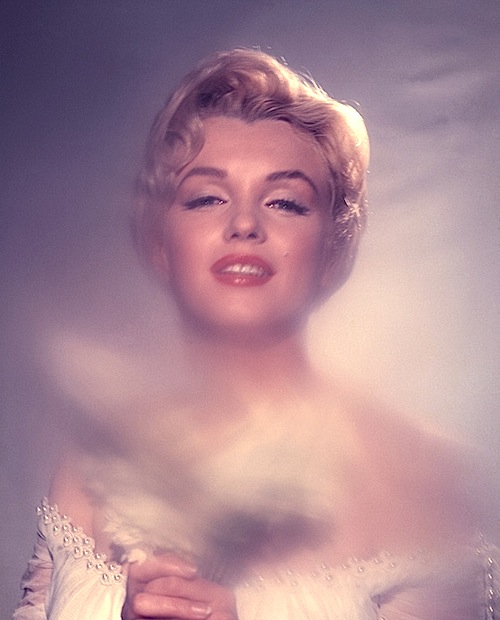 "All the stars I photographed had some kind of facial flaw which a badly placed light would disclose, or emphasize, and Marilyn was no exception—although she was as near-perfect as any cameraman could wish for.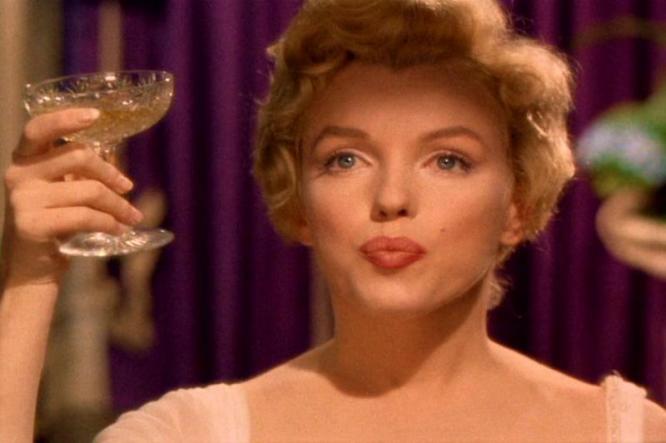 She had a classically sound bone structure; her cornflower-blue eyes were the right distance apart, and her full mouth was perfectly formed.
But I had to be careful about her nose, so delightfully retroussé, for, if the key light was too low, a blob would show up on the tip. She actually mentions this in the film, saying to Larry's [Olivier] paean: 'You skipped my nose, because you noticed the bump on the end.' Marilyn's face was, in fact, so flawless that, were it a painting, it would be criticized as too perfect. Bacon said: 'There is no beauty which has not some strangeness in its proportions.' Luckily, the almost too-perfect proportions of Marilyn's face came magically alive the moment she breathed, and her face became a bemusing paradox: that of an innocent sex siren."
En 1957, Jack Cardiff fut engagé en tant que directeur de la photographie pour The Prince and the Showgirl (Le Prince et la Danseuse) dans lequel jouent Marilyn Monroe et Laurence Olivier. Il raconte sa première rencontre avec l'actrice dans son autobiographie Magic Hour :

Une porte s'ouvrit derrière moi; je vis une image floue de doux tissus tandis que Marilyn se précipitait dans les bras de Miller, sans un regard pour moi avant qu'il ne la prenne dans ses bras. Puis elle me lança un sourire timide et fatigué. Je n'avais jamais vu cette Marilyn dans un film ou sur une photo. Ce n'était pas le sex-symbol; c'était une petite fille, avec son visage pressé contre la poitrine de Papa, timidement intriguée par un visiteur.

Son visage était encore rose, rougi par le sommeil, et ses cheveux bouton d'or-dorés s'emmêlaient comme ceux d'un chérubin de Botticelli. Ses yeux avaient la clarté irréelle de ceux d'une poupée de porcelaine; larges, étonnés, éloignés et légèrement rabattus; et sa bouche, des lèvres bien dessinées dans un sourire timide; son petit nez retroussé - je me trouvais bien ici devant une délicieuse évocation de Renoir.
Elle ne m'avait rien dit du tout - pas même bonjour.
Elle me regarda avec une espèce de possessivité, comme à un enfant montrant à son Papa la note remportée pour son travail manuel à l'école, et Papa serrait dans ses bras son bébé avec une fière tendresse. Toujours aucun mot envers moi. Juste un petit murmure pour Miller, tandis qu'elle me regardait avec triomphe.

"N'est-ce pas merveilleux chéri ? C'est le meilleur, et je l'ai !"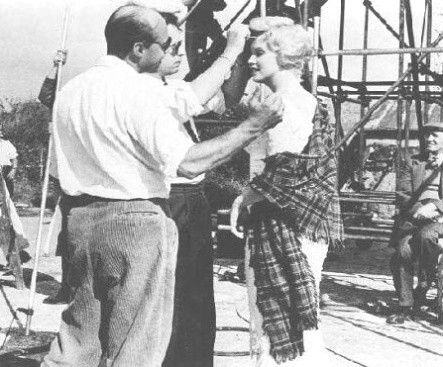 Jack Cardiff prenait son travail très au sérieux et c'est très certainement le film de Marilyn qui a les plus beaux éclairages... Lors de la visualisation des premiers rushes, Marilyn se retourna vers lui et lui dit : "Mais tu m'as rendue si belle !"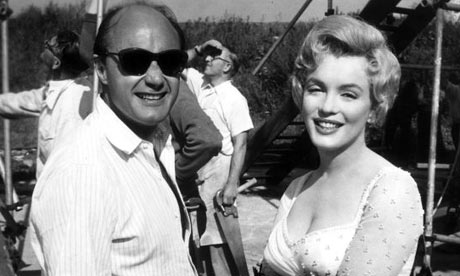 Jack Cardiff (1914 – 2009) was one of the all-time great cinematographers, with credits like Black Narcissus, The Red Shoes, The Prince and the Showgirl, and The African Queen, to name just a few of his classic films. Directing credits include the highly regarded Sons and Lovers (1960) and The Liquidator (1965). Interestingly, Cardiff's career spanned nearly the entire history of cinema: he made his debut as an actor in a silent film called My Son, My Son in 1918 and worked well into his 90s—he was the cinematographer on Rambo: First Blood Part II—quite a run. His completely engaging autobiography, Magic Hour, was published in 1996 by Faber and Faber and is highly recommended, filled with terrific movie stories and self-effacing humor.
Jack Cardiff dira d'elle plus tard : "Marilyn Monroe était le plus grand sex-symbol que le monde ait connu mais je l'aimais plus comme une jeune fille ravissante. Nous sommes devenus des amis proches sur le tournage du Prince et de la Danseuse, et j'ai pu voir de mes propres yeux l'incroyable magie qui émanait d'elle à l'écran malgré tous les problèmes. Elle avait tout d'une femme, mais aussi tout d'un enfant; elle fut si cruellement manipulée et exploitée bien au-delà des limites, jusqu'à sa fin tragique."
Pendant le tournage, il prit en photo Marilyn, la faisant poser pour certains clichés comme un modèle de Renoir. On voit beaucoup dans ces photos l'influence que la peinture avait sur son travail.